Since 1986, Glen Research has been providing the highest quality reagents for DNA and RNA oligonucleotide synthesis, backed by rigorous quality control and analysis. The redesigned Glen Research website is part of our commitment to better serve our customers by equipping them with the necessary tools for the entire oligonucleotide synthesis workflow.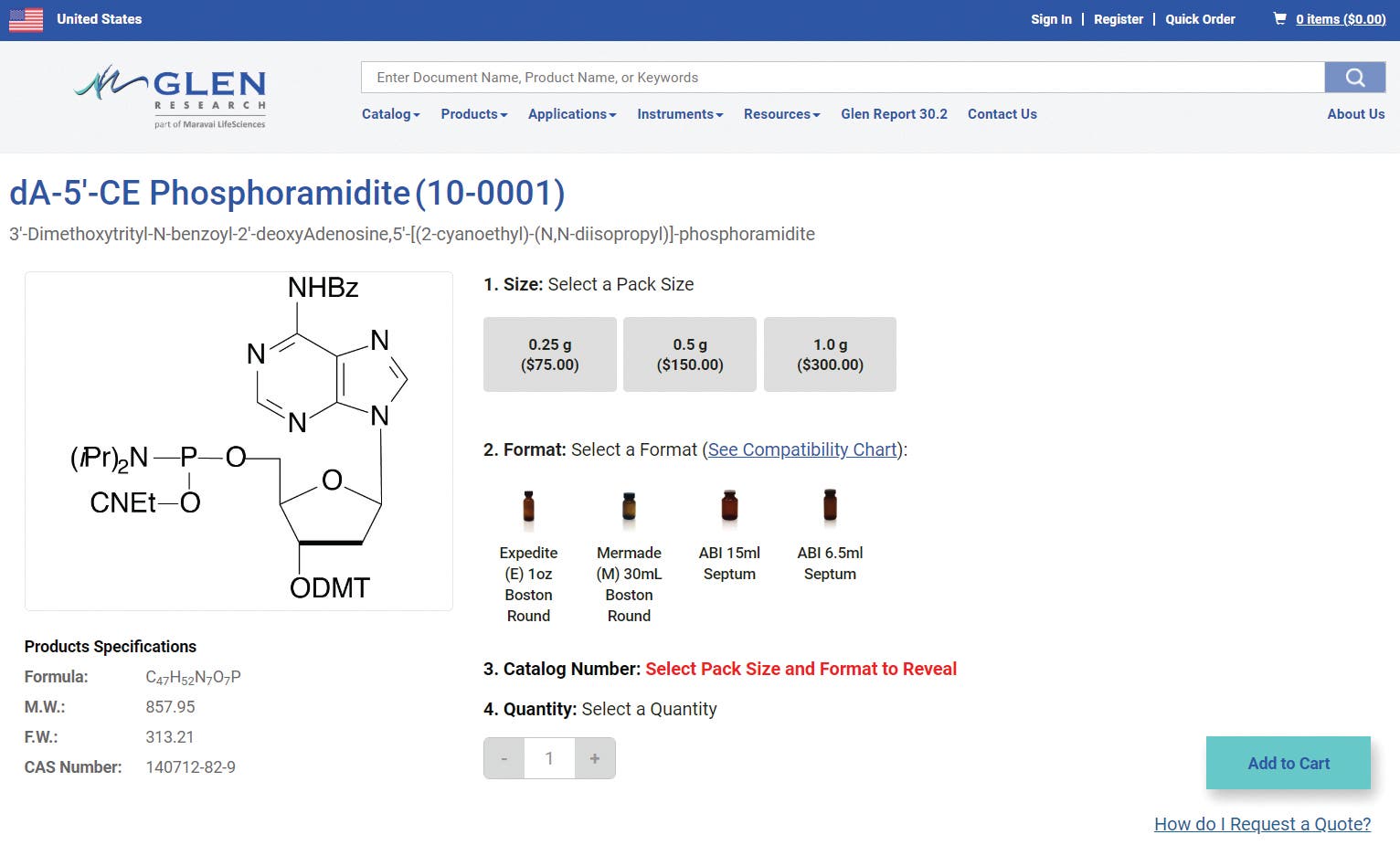 New Features
Continual innovation for over 30 years has generated a large catalog of monomers, supports, and synthesis reagents. Robust features have been implemented to help you find the most relevant products for your needs:
Search for products by function, application, or synthesizer
Filter by various options such as synthesis step, reagent type, protection type, and more
Select the right format for your experiment using our compatibility guide
View reagent details, technical documents, dilution & coupling data, FAQs, and related items from product pages
Submit your customer service, technical support, or new product requests online
Online Ordering
Ecommerce functionality allows for quick and easy ordering. Create an online account for additional benefits:
Customer-specific pricing
Fast check out
View order history
Quickly purchase previously ordered products
Easily manage shipping and billing addresses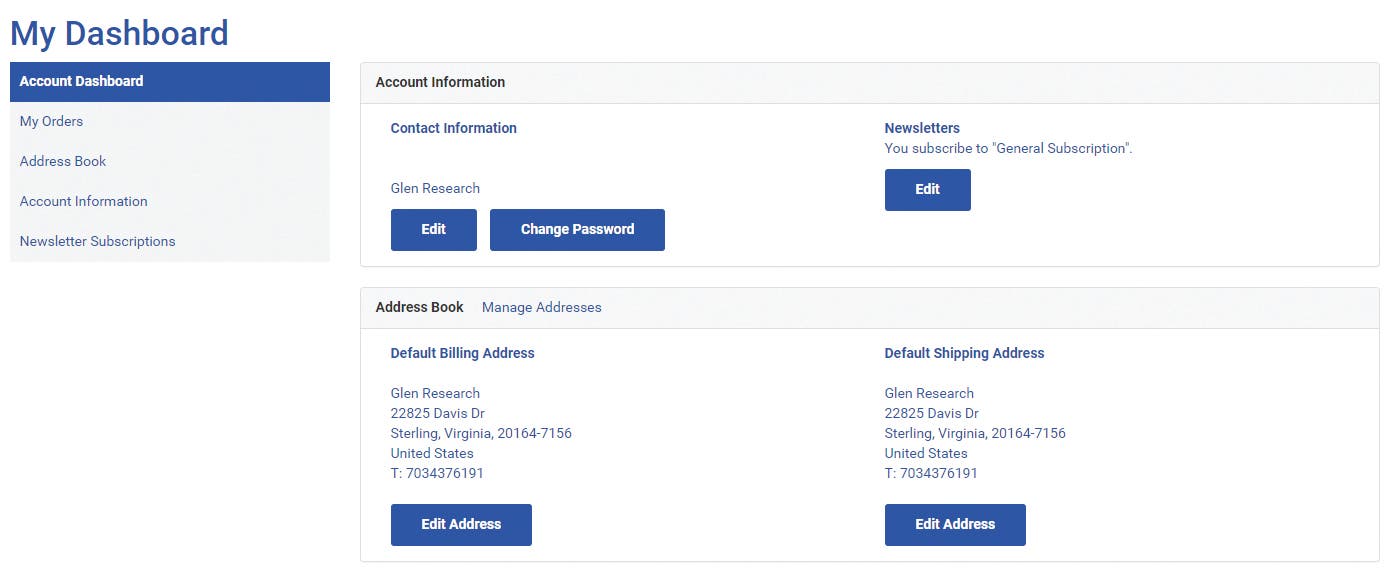 Resources & Support
We are eager to share information in ways we hope will benefit you and the industry as a whole. The Glen Research website is your gateway to our team's knowledge and expertise:
Glen Reports
Safety Data Sheets
Application Guides
Literature Highlights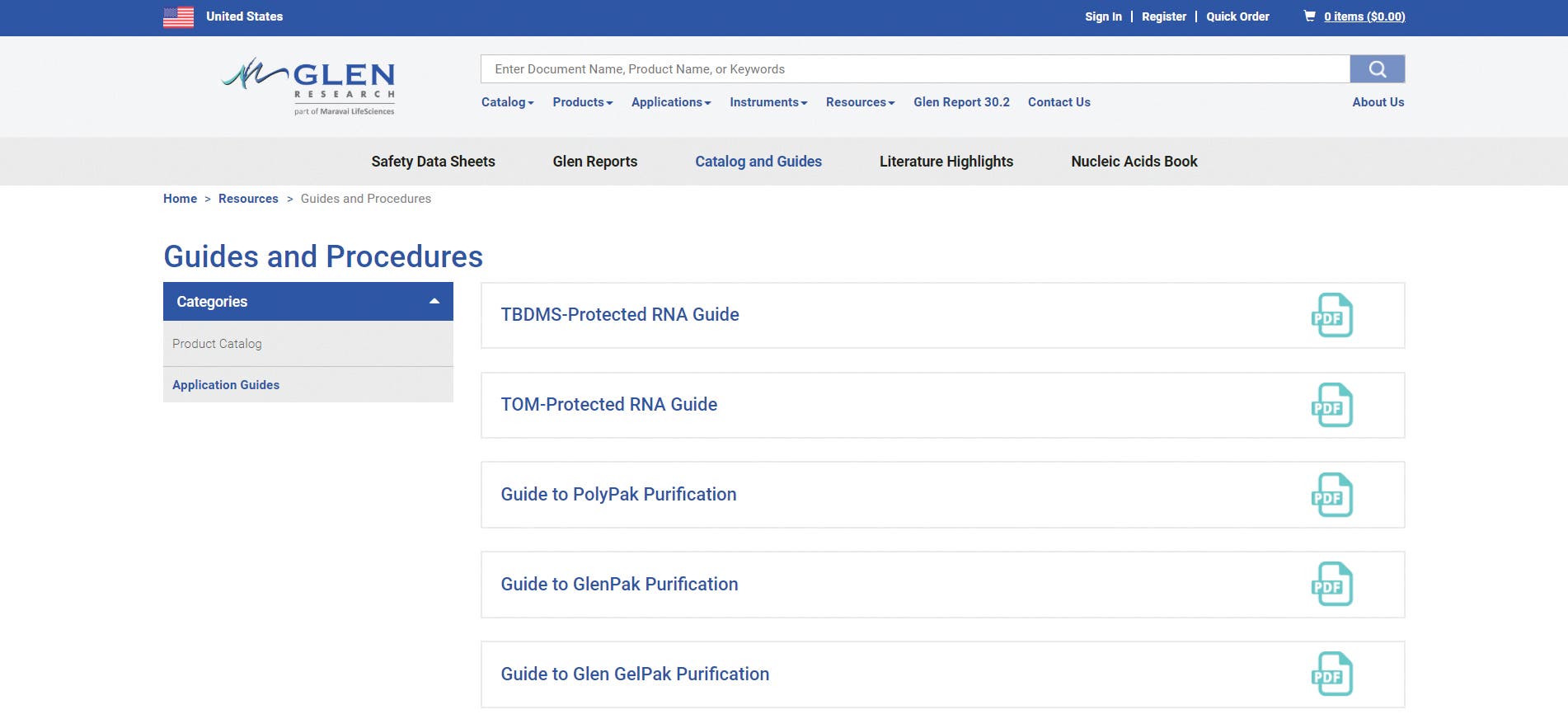 We want to thank you for your continued support. Explore the site—and tell us what you think. Your feedback is very important to us as we strive to develop a website that is valuable to you.